FLOW Trucker Hat
00002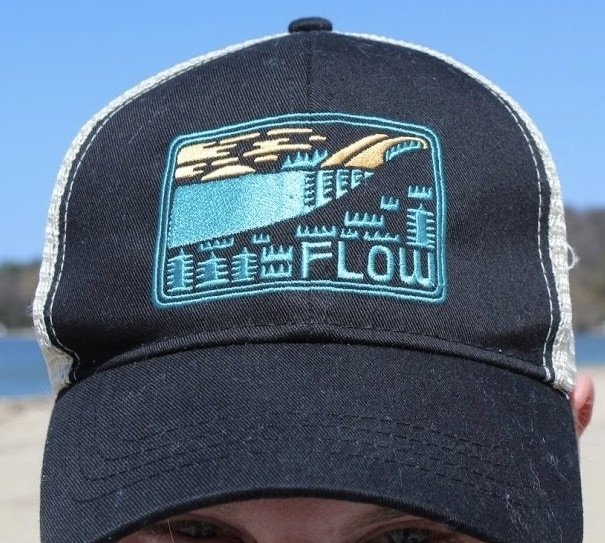 Everyone will be asking about your rad new hat! Black fabric with the stitched turquoise-and-yellow FLOW logo on the front, and tan mesh in the back. Perfect for a summer day on the lake (or hiding post-swim lake hair). There is an adjustable snap strap on the back, one size fits all!
All proceeds from our merchandise go directly to support our mission of safeguarding the Great Lakes, the planet's largest freshwater lake system and the very lifeblood of the Midwest.

Art by Geoff Holstad.
Donations
Just the hat today. (0) $5.00 (5) $10.00 (0) $20.00 (20) $50.00 (50)