Get Off the Bottle Sticker
00000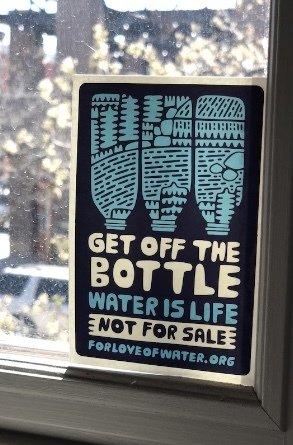 Show your support for our #GetOfftheBottle campaign with a rad sticker! These weather-resistant stickers are perfect for reusable water bottles, but you can also stick them to your car windows, laptop, or anywhere your heart desires!
All proceeds from our merchandise go directly to support our mission of safeguarding the Great Lakes, the planet's largest freshwater lake system and the very lifeblood of the Midwest.

Art by Geoff Holstad.
Donations
Just the sticker today. (0) $5.00 (5) $10.00 (10) $20.00 (20) $50.00 (50)