Sticker Pack
00007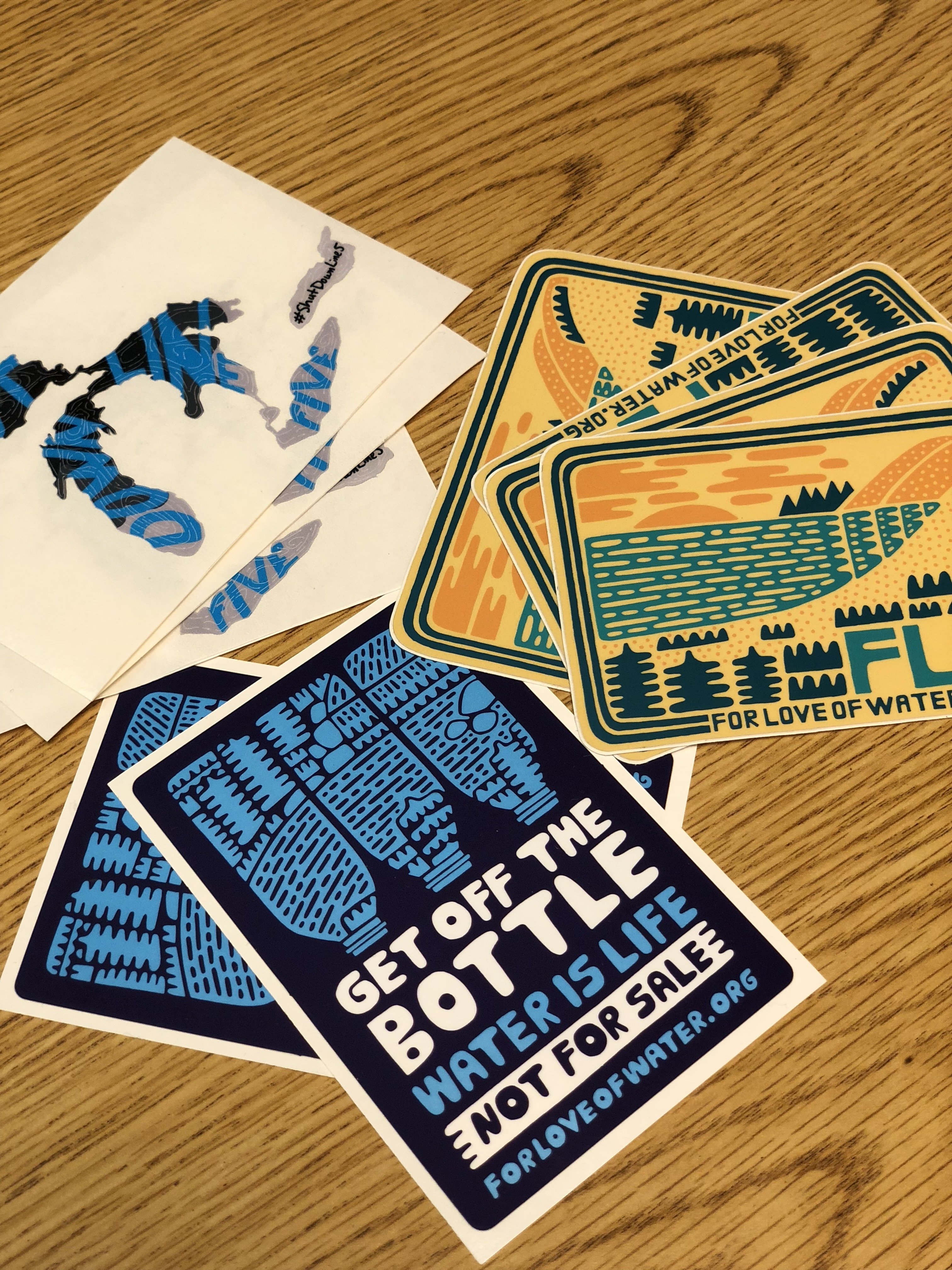 One sticker is never enough, right? Buy all three at once and save!
(1) of each of our Get off the Bottle, FLOW, and a Great Lakes Proud - Shut Down Line 5 sticker. So rad!
All proceeds from our merchandise go directly to support our mission of safeguarding the Great Lakes, the planet's largest freshwater lake system and the very lifeblood of the Midwest.
Donations
Just the stickers today. (0) $5.00 (5) $10.00 (10) $20.00 (20) $50.00 (50)