The Lake Michigan Mermaid: A Tale in Poems
00008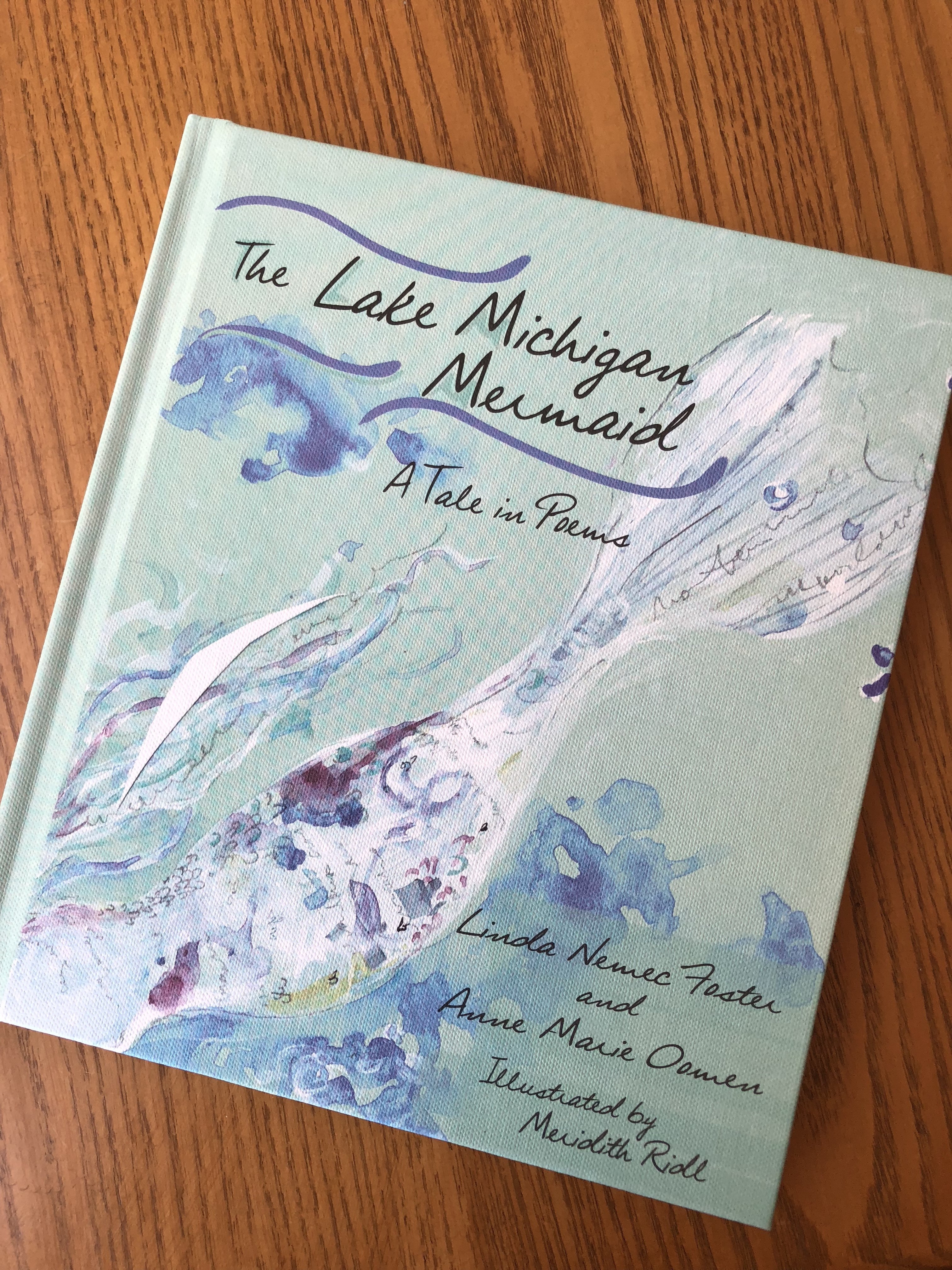 Written by Linda Nemec Foster and Anne Marie Oomen, Illustrated by Meredith Ridl.
This is a gripping tale in poems of a young girl's desperate search for guidance in a world turned upside down by family and economic upheaval. Raised in a ramshackle cottage on the shores of Lake Michigan, Lykretia takes refuge in her beloved lake in the face of her grandmother's illness and her mother's eager attempts to sell their home following her recent divorce. One day Lykretia spots a creature in the water, something beautiful and inexplicable. Is it the mythical Lake Michigan mermaid, or an embodiment of the stories her grandmother told as dementia ravaged her mind? Thus begins a telepathic conversation between a lost young girl and Phyliadellacia, the mermaid who saves her in more ways than one.

Accompanied by haunting illustrations, The Lake Michigan Mermaid offers a tender tale of friendship, redemption, and the life-giving power of water. As it explores family relationships and generational bonds, this book is an unforgettable experience that aims to connect readers of all ages.
Donations
Just the book today. (0) $5.00 (5) $10.00 (10) $20.00 (20) $50.00 (50)